Inspirational Influencers: Sarah Williams
Meet WordPress dev, Tech enthusiast and aspiring Software Engineer- Sarah Williams
I have been working in the tech field for 13 years now, working from the Help Desk, to Project Management, System Admin, and IT Consultant. I built my WordPress Dev business, SLW Digital, and my latest venture, NerdyAndNatural tech. I'm a Philly native, and have been living in DC for over two years with my roommate cat Lena.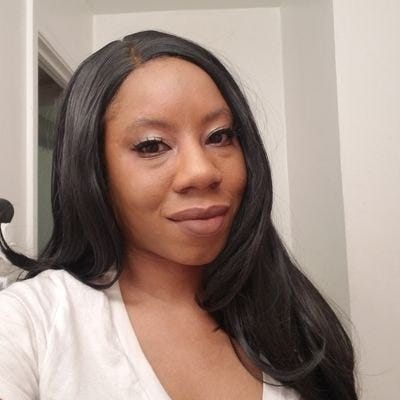 Let's talk about WordPress! What got you into it and what would you say the learning curve is like for someone looking to gain technical experience?
Well, it started back in 2016. I was really stressed and unhappy with the career path I was on and wanted to make a change. I started teaching myself to code again and enjoyed it, so I thought I'd try out freelancing. I realized while I was trying to freelance that most places wanted you to know WordPress so I started learning on my own and eventually took a SkillCrush course in WordPress Development. Learning WordPress is a big contributor to getting my freelance business off the ground. It's a great place to start for someone wanting to learn about building websites and not having to code but you do get a lot more value if you learn the backend portion of it (PHP).
Your desktop setup posts get tons of action! You also say that you're a 'Tech Enthusiast'. Do these relate to one another? Where does your knowledge on these really dope setups come from? What was the coolest setup you've seen?
Thank you! And yes, they do relate to one another. I'm very much into tech gadgets and love talking about them. I find that they are a great inspiration for those curious about the different aspects of tech. Most people think of tech as "nerdy" and my mission is to get people to think of tech as "cool" (hence my blog). My uncle teaching me to build a desktop computer at 18 was my first introduction into tech and I learned a lot about hardware, gadgets and setups from him. It's been a long term hobby of mine and I love it.
I honestly I have a hard time picking a setup that is my favorite. The reddit r/battlestations has a lot of neat photos on desktop setups.
You're Founder of Nerdy and Natural. That's amazing! Many WoC want to become Founders one day. Can you tell us a bit about how you got started, the ups and downs of your journey to becoming a Founder? Is there any advice you'd like to offer to future entrepreneurs?
NerdyAndNatural was something that just happened. I started freelancing and then when I left my job in 2017, it dawned on me that I was running a full fledged business. It took a while to even call myself a Founder/CEO, but I knew if I was going to be serious about my business I needed to embrace the titles that came with it. I loved the joy of working for myself, but I realized quickly that there was a lot that I missed in jumping into entrepreneurship. I left my job at the time but if you can, stick it out at your job and save up as much as you can. Have a plan in place. Learn about business finance and talk to an accountant if you don't understand anything. Reach out for help, anywhere because even a one person business isn't done alone.
What are you working on or learning nowadays? Do you have recommendations?
I'm always working and learning! Currently, I'm in Flatiron School's online course studying to be a Software Engineer. When I'm not doing that, I'm working on my WordPress blog and my Tech blog, though I've been giving the tech blog more attention since folks love reading it.
I would say for anyone looking to start something new, is to learn as much as you can for free. If you are serious about pursuing your new thing, you will know when you need to start paying for information. Twitter is highly underrated and filled with loads of great information from successful people. Seek out those people and learn from them.
What can we expect from you in the next year? Any plans for Nerdy and Natural or accomplishments you're working towards?
Well right now, my main focus is getting through school. I'm hoping when I'm finished, I'll be work as a Software Engineer. As far as where NerdyAndNatural is going, I haven't fully decided what direction to go with it. I'm enjoying putting out the content I have right now.
We can't wait to see where Sarah is a year from now! You can follow her on her journey on Twitter @NerdyAndNatural Also, be sure to check out her site https://nerdyandnatural.tech/ and her cool 'Dope Ass Dev' swag here