Innovative Candidates: Kendell Burton
Our series 'Innovative Candidates' features skilled technologists searching for their next opportunity. Are you an employer looking for the next addition to your development team? Here's your read!
My name is Kendell Burton. I was born and raised in Brooklyn, NY. My hobbies range from cracking jokes with my lady, to exercising (basketball and/or weight lifting) and networking to meet new people.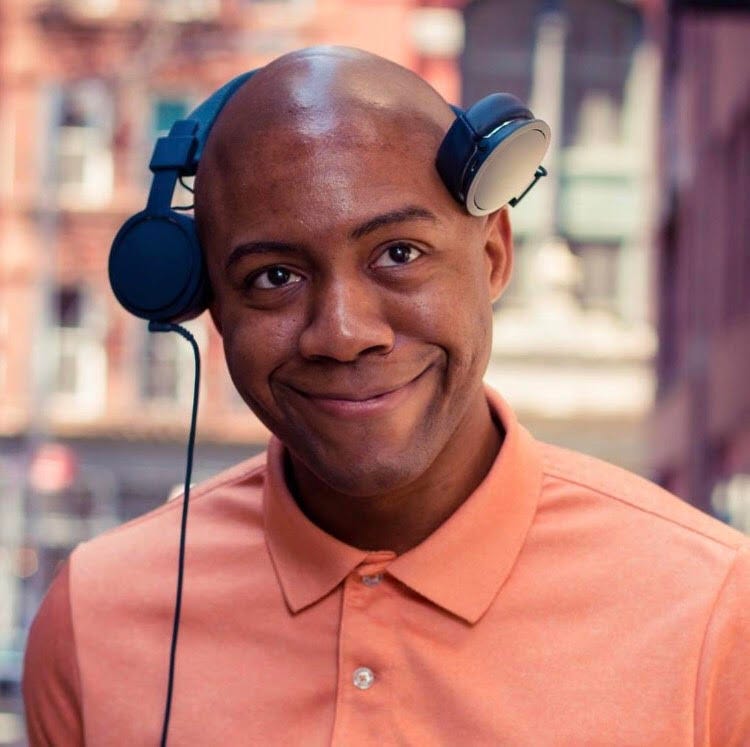 What got you into technology?
The short answer is girls. I'll tell you the long answer now. I had a summer job at a senior center and one of my coworkers was always online talking to people. For context, I was 13 and I never owned a computer but I used them at school.
He was on this blog website Xanga.com. It caught my attention because it was similar to a diary but others could read your page and you could customize the look and feel to your heart's content.
After a month or 2 of watching him use the website, I asked him 2 questions. I asked, "Can you talk to people from all around the world?" He replied yes. I said, "Great. Can you meet girls on there?" He said technically yes. I said sign me up.
I immediately dived in and customized my page based on video games I liked and other things. My high school years were spent mostly on Xanga and all of my friends got involved. The high school I went to was heavily focused on business and technology. The guidance counselor there somehow knew technology was for me and placed me there. I started learning photoshop and the other Adobe products in high school. Around my junior year, I had a web design class. My lady and I met in this class. One day, my teacher caught me on Xanga in class and I thought I was in trouble. However, my teacher saw my page and said it was cool. He said, "That's really great and you should consider design as a career choice. You seem to have an eye for it." That comment jumpstarted my college path and career choice.
I've been working in the field since I graduated in 2012. I've worked mostly at advertising agencies such as VaynerMedia, Laundry Service, Glow and 360i.
Tell us about your skill set.
My skill set ranges from brand design, social media marketing, video editing, motion design, print and digital design. I use photoshop, illustrator, indesign, After Effects and Premiere.
What have you built or what are you currently working on?
I've worked on the design and art direction for several brands ranging from consumables such as Ritz, to entertainment such as season 2&3 of the HBO show Ballers, specifically on social media. Feel free to check my work out below.
Where would you like to grow as a technologist? Are there other things you'd like to learn?
I've been in the social marketing world for awhile. I'd like to add more UI/UX experience it my career. I've done quite a bit of it in the past but not lately.
What type of work environment do you want to grow in? What's important to you when it comes to where you're employed?
I'm not sure. I've been working in the corporate world my entire career which means you don't exactly choose your environment. I've seen hints of all of the elements you mentioned above.
However, the most important elements to me are being part of a mentorship, working a combo of remote/in office, and diversity/inclusion.
Lastly, I do think diversity and inclusion is important but the corporate world is lacking in those areas so heavily I can't afford to let that make or break my decision.
Where can we find you and some of your work and contact you?
Portfolio: http://www.kendellburton.com
Email: burtonkendell@gmail.com
LinkedIn: https://www.linkedin.com/in/kburton23
Feel free to also follow Kendell on Twitter @kburton23
*
Support a Black business today by taking a survey
*
Blacklist is a social Ecommerce app promoting Black businesses (promo video here). They are currently at a stage where they may need to revamp in order to keep the app up and running. They need your feedback:
1.) Please feel free to download the app: http://onelink.to/blacklist
2.) Take a look around the app, get a feel for it and provide any feedback: https://forms.gle/WRcjP1ogiPFC5aRq6
#BlackTechPipeline and Blacklist thank you for your support!